Finding skilled and committed professionals, willing to give their best to the company, has been the biggest challenge for most sales teams. To further complicate this scenario, according to a survey conducted by The Bridge Group, a consulting firm specialized in Inside Sales: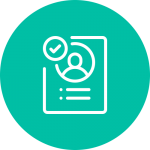 Hiring a new sales representative costs from 10 to 15 thousand dollars;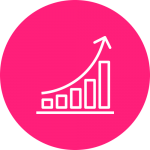 Between 5 and 10 months: this is the time it takes for a new salesperson to reach 100% of their productivity;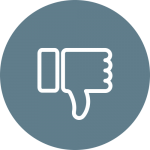 Losing a sales professional represents, on average, a 16% loss in annual sales.
With these numbers in mind, establishing an assertive process for attracting and retaining sales professionals is paramount to companies. And to help you with this task, we've separated 4 secrets that will improve this process. Check it out!

Secret #1: Emphasize meaning and impact at work
The sense of meaning, that is, the sense of accomplishing something of value, that salespeople experience at work also motivates them to stay at a company or, otherwise, switch jobs.
Increasing the sense of meaning at work is one of the most powerful and underutilized ways to increase productivity, engagement and performance.
Data from Fast Company show that employees who achieve this sense of meaning at work are three times more likely to stay in the company, 1.7 times more satisfied with their jobs and 1.4 times more engaged.

Secret #2: emphasize the importance of the sales area
When thinking about the role that the sales area has for companies, it may seem silly to mention this point, but one of the main reasons that sales employees feel their work is not valued is the belief that colleagues in other roles just don't understand what they do.
If you want to attract high-performing sales professionals, build a culture inside the organization where the sales process is properly respected and understood.
It is also important to demonstrate and reinforce that everyone has important contributions for the company – help building admiration for collaboration in the essence of the organization's culture.

Secret #3: sell your brand
Selling is an art and isn't the process of interviewing applicants the same as selling an idea? To ensure this "sale" is successful, invest in these 4 tips:
Be real: always tell the truth about daily activities and aspects that may be less attractive. By being open, honest and revealing an inside vision of the company, you will gain the applicant's trust;
Understand all aspects of the job: be sure you are prepared to talk about and answer any questions he or she may have;
Remember that you are both interviewing each other: the interview is a process of mutual convergence. Therefore, also try to make a good impression;
Focus on people: professionals can come to your company based on the salary, but they will rarely stay because of it. The overwhelming majority will stay because of the people with whom they will work. Hence, describe in detail the culture, to assess whether the atmosphere and the team will be the right combination for the professional in question. And this takes us to the last tip:
Bring your team. Consider splitting your interview process in two parts. The first will be to identify the applicant's sales skills. The second part may include the team with whom he or she will work to determine if there is synergy between them.

Secret #4: invest in coaching
The best professionals always want to improve and are constantly seeking organizations that enable their personal development. Thus, implementing a coaching system does more than mitigating turnover, it also helps attracting the best sales representatives.
Sales coaching eventually becomes a bargaining chip for recruiters and a benefit for the entire People Management team.
Have you had an opportunity to test any of these items?
Subscribe to our newsletter and receive exclusive content!