Having a high-performing sales team is not a sales manager's dream, it's a necessity. Among the daily challenges of reaching sales targets, they need to think of mechanisms for sales results to move at the same fast pace as their goals. They can't always stop to reflect on the best processes or take a month to assess the best tools.
Urgency of presenting results to managers requires fast decision-making.
And agility, simplicity and convenience are exactly the pillars of Pipedrive, a sales management tool (CRM) available in more than 140 countries and 50,000 companies that organizes your sales process in an intuitive and very easy way. The platform enables several configurations that make sales less bureaucratic and provide strategic metrics.
In this post, we'll explain why Pipedrive is critical for sales managers who want to establish high-performing teams.

Sales pipeline: visibility for the commercial team
The pipeline in Pipedrive is the vision of your sales funnel that includes all commercial steps from the moment there is an interaction with the lead to closing the sale.
With a user-friendly interface the whole process is very visual and efficient, so it is clear for your team at what stage each opportunity is. This visibility and ease to access information makes the team more productive as it doesn't waste time looking for scattered data, quite the contrary, everything is centralized in the same place: in your pipeline.
Affordable sales stats that show the status of your sales funnel and focal points
Customized pipeline according to your sales process, adding or deleting steps, and engaging important resources
Intuitive and easy-to-manipulate interface where salespeople have information visibility anytime, anywhere

Sales metrics and reports
Information is power. And in Pipedrive's case it also represents profit. Based on the reports generated by the Pipedrive dashboards and platform, your sales team has access to sales indicators that provide strategic information, so salespeople and managers can make their decisions. Easily and quickly view leads that are idle at some stage of the funnel and if annual sales targets are being met, for example.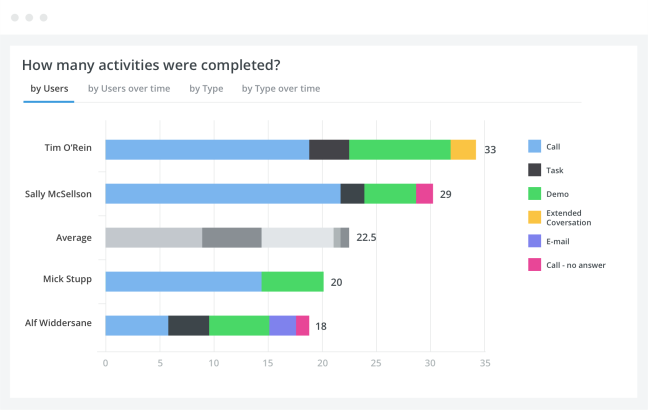 Pipedrive works for you, not the other way around.
The platform's purpose is to make the daily routine of salespeople easier by helping them generate incredible sales results. That's why it is so straightforward, as it was developed by salespeople who know very well the sales routine and know that your team can't waste most of the day filling out information in a system. The focus is on selling and Pipedrive provides greater peace of mind and availability for your sales team to focus on what matters most.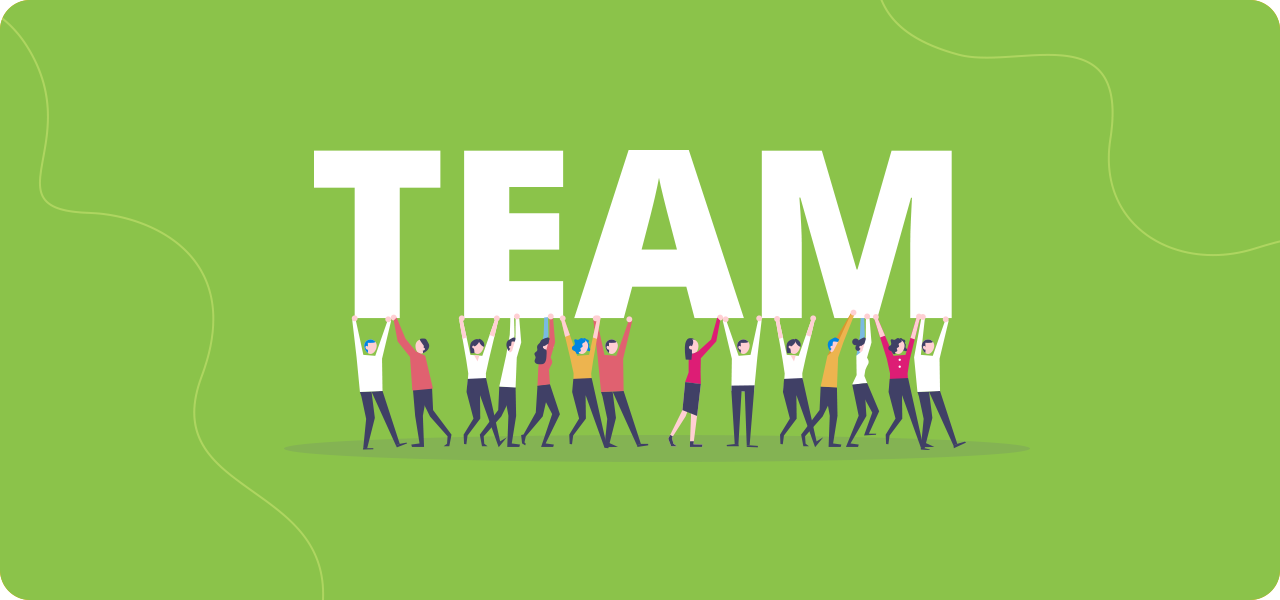 More tips for a high performing sales team
In addition to having an excellent sales automation tool like Pipedrive, it all starts with a clear sales process that allows you to identify areas that can be optimized. From there, you can create a priority matrix to know which area should be tackled first.
The information below can help those thinking about ways to provide more autonomy and build high-performing sales teams.
Clear and manageable sales targets (not just for you)
How can you have a high-performing team if the salespeople do not know the purpose of their work? Without clear sales targets, your team will not be able to achieve the results you expect, probably because they may not even know exactly what those numbers are.
A good tip for setting these goals is to understand your sales cycle by answering questions like:
How long is your sales cycle (period from when a lead contacts your company until it becomes a customer)?
What is the percentage of leads that become prospects/opportunities to be worked by the sales team?
What is the conversion rate from opportunities to sales?
A manager who works based on targets together with his/her team
For a team to achieve good sales results, it must be really a team and have a good leader. Sales managers must be committed together with the team to hit the targets, as well as promote the development of professionals, who must see in them the figure of a master, someone who will guide them.
Promote motivating experiences for your team
Engagement, commitment and motivation of the sales team are decisive factors in achieving good sales results and managers play a critical role in this process. It is their role to also look for ways to engage the team by promoting innovative experiences to make the team more productive and willing to sell more and better every day.
Do you want to learn more? Keep following the Gamifier blog, which brings several management and sales tips that will make your team flourish!