Productivity is about getting things done, doing that consistently is a priority for sales based organizations. With a flood of information in a modern sales environment, sometimes it becomes too much to process. There is so much information we need to transform into knowledge, but how?
To help you understand our solution, observe a new module for Gamifier we have developed in the past month: a tool that we call Insights Generator – a reporting tool that visually tracks, analyzes and displays sales indicators considering these 3 productivity perspectives: speed, quality, and dependability. A combination of these three aspects creates opportunities for understanding smarter ways to work.
How to work in a smart way with the new Insights Generator tool?

This powerful feature visually displays the big picture of the whole sales process in an intuitive way, intending to reduce the guesswork. It tracks data from the past combined with real-time data from the present for each productivity perspective. Each chart relates the data of an indicator with your target comparing how far or near you are. We do this using four formats:
Time-series Chart – This is a great way to analyze the indicator's past and monitor the behavior of salespeople over time. Besides comparing the data with your target, we also display the influence of the gamification in your sales process before (the shaded part) and after (without the shadow) the sales cycle ends.

Overall Chart – Use this to track actions over shorter periods of time and be alerted about progress towards your target. This gauge chart will be 100% when you are near or over your indicator's target.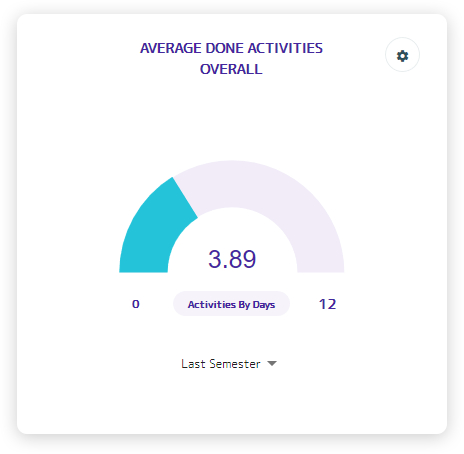 Time-series by Teams – This is a chart that compares the teams' behavior over time in relation to your target. You can also enable or disable the visualization of some salespeople to generate some insights to who is performing best.

Top Performers – This panel recognizes displays the top performers of your sales operation. Here we show the Top 3 performers on the selected indicator comparing them with your actual indicator's target.

All these charts were built for teams who want to motivate their salespeople to boost their productivity in a fun way. Insights Generator is able to display your performance indicators in ways that are highly informative while remaining easy to understand. We aren't stopping here though, we are working on the ability to program alerts for each indicator.
Gamification rules oriented by your business goals

Your Gamification, when created, activates rules that frame a game-like environment to be played by your sales team in order to achieve maximum effort. By gamifying sales, we strive to maximize the productivity of sales-teams by eliminating the burnout and fatigue that has plagued salespeople for generations. The intended results of your sales process you hope to achieve can be grouped by business goals. For example, If you have the need to keep your Pipeline always updated, there are 17 rules ready to achieve this goal. Isn't that brilliant?

A new Welcome Page with information that matters

This month we reviewed the experience of several parts of our platform. The new Welcome Page now displays your Productivity Score and metrics about your running Gamification. Each summarized item can be clicked to navigate to the detail of the information. This is much more practical now.
Introduction to the Area concept



We are listening to our customer constantly and created a space called Area that represents a part of your sales operation. An Area contains its own connectors (e.g: Pipedrive) and its configurations (e.g: Pipeline). Each Area has its own Productivity Diagnosis and Gamification setup. This simple concept allows you to use Gamifier in a way that better reflects your sales operation. For example, you could have an Area only for your sellers and another Area for your post sales-team doing the role of Customer Success. You could also have an Area for your enterprise market and another for SMBs. Isn't it simple?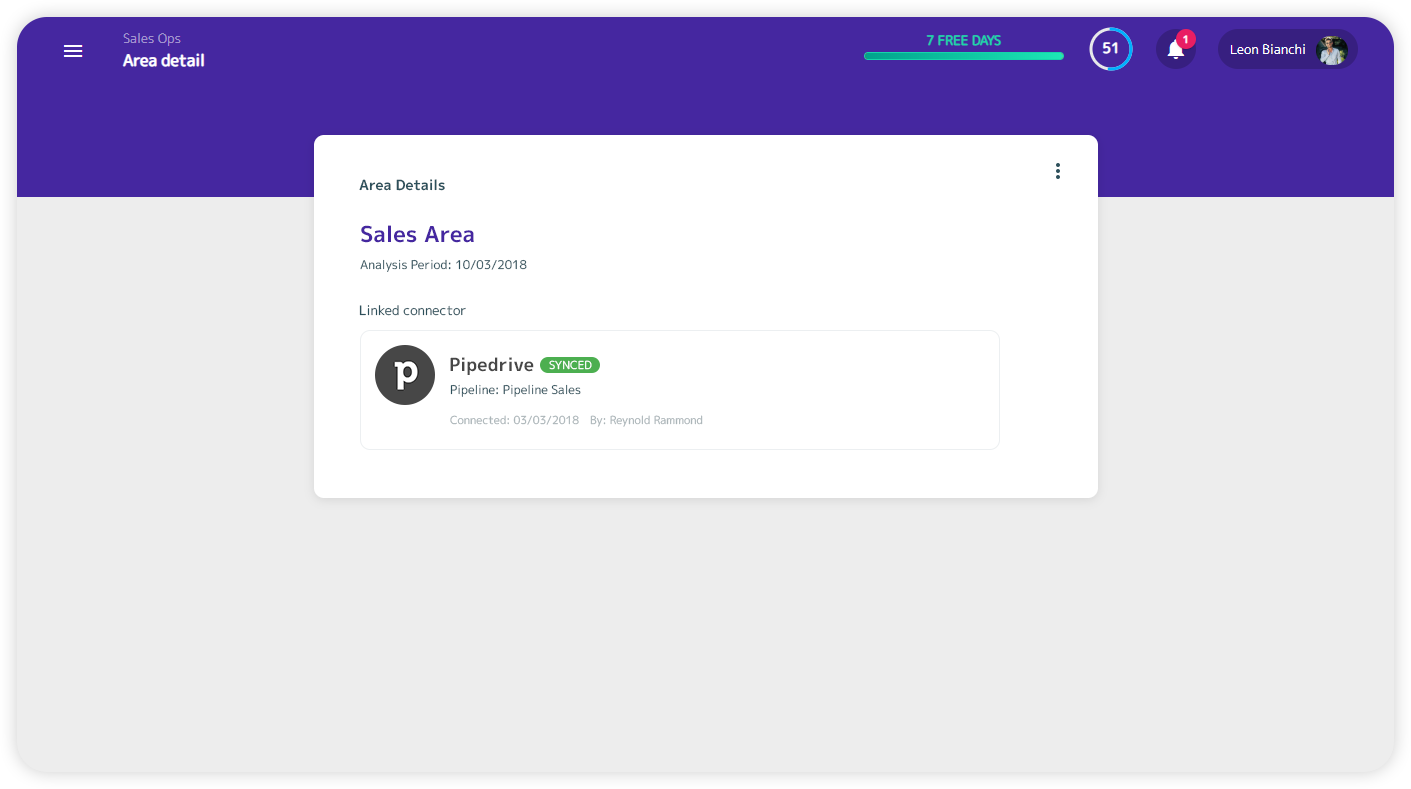 Near to you: Pipedrive App Extensions



You can now access Gamifier directly from your favorite tool. Our menu can be accessed by clicking on the 'More options' icon at the top right of the Pipedrive dashboard (the little three dots icon). You'll find this within the Deal, Person, Organization, Action or Product views, with the new menu items appearing as the last lines of the drop down. Choose to exchange manual labor for more sales!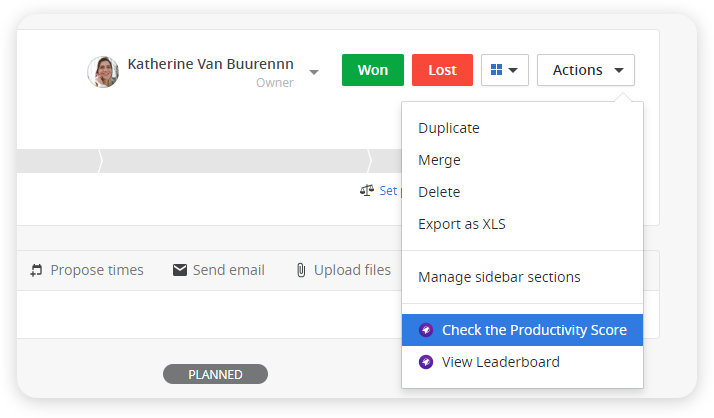 Check and unlock your Insights