Have you noticed something different with Gamifier? Yes, we've had our hair cut! 😀
Ok, ok. We don't have hair for real, but we did change our brand clothing. And that's all for you!
New logo and visual elements for both the website and platform were brought to make our communication simpler, cleaner, and better. After all, Gamifier is here to make your life less complicated and more fun at work. So, this is how any conversational detail from us should be.
Hence, we came here to introduce you to this news and show how it makes things easier for you. We want to hear from you as well, so don't hesitate to add comments with your opinion! 😉
Let's start comparing our old and new logos: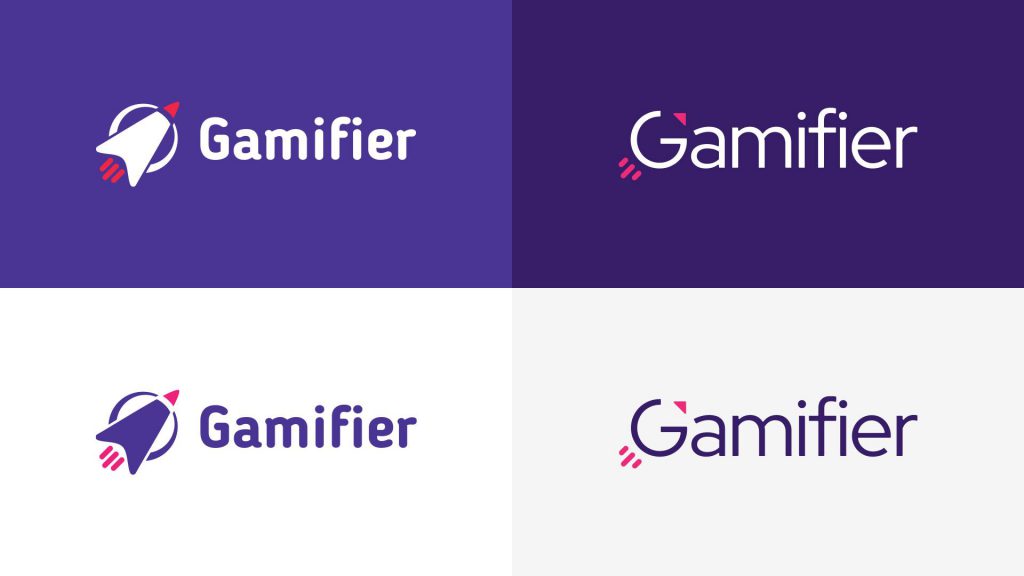 To start off, we have a slimmer font. It reflects our reliability, seriousness, and the expertise we have to help sales teams around the world thrive in several aspects.
Its simpler, finer lines also make the visual cleaner. That expresses how our solution helps you: simplifying and facilitating all you need to better manage a sales team. (Learn more in our post about 10 ways we make sales gamification easier).
Also, the cute rocket symbol is now integrated with our brand name. Now it is easier to identify Gamifier even by the short usage of our logo, like when you want to open the mobile app on your phone.
But, that's not all. Our whole visual elements have gone through some changes.
Take a look at it: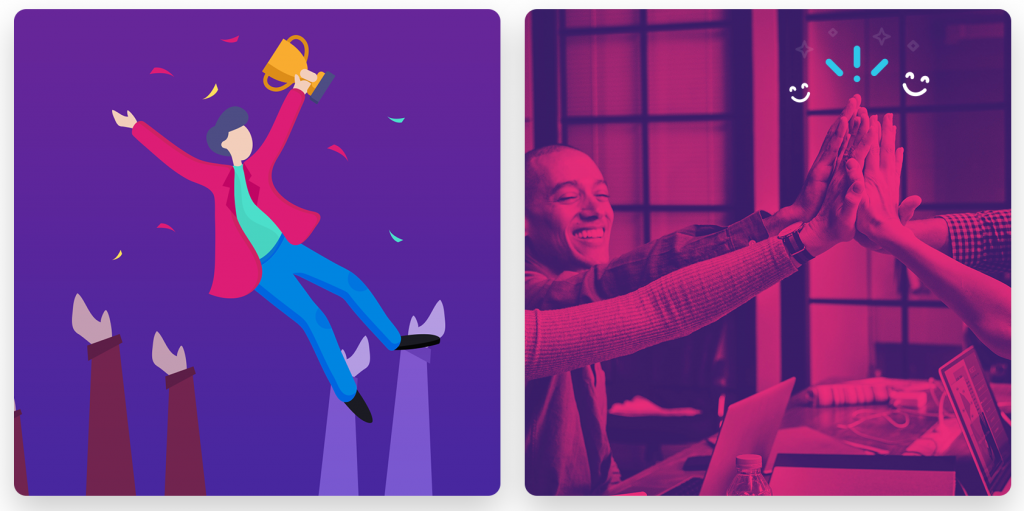 Do you think it is easier to connect with our new image? Let us know if you agree!
Our new photos pattern intend to bring reality, a closer feeling to real life because that's where we work!
However, we are willing to make reality less boring and more joyful through gamification. That is represented by the fun elements placed over those pictures, as well as colored filters that make reality softer.
These are all benefits that Gamifier already provide to users – and that we want to keep handing over, as well as improving how we do so.
There are frequent updates on our platform based on users' experiences, customers' feedback and our own studies about what could enhance the managers' power and players' quality of work (both for them and the company). It wouldn't be different with our communication.
Now, we would really appreciate hearing your opinion about it. Leave a comment with it! 🙂