Gamifier continuously strives to innovate our platform based upon customer feedback. You spoke and we listed. Therefore, we would like to introduce the newest items into our toolset, the Reward Store and the Player Wallet.
Reward Store
With the reward store, you can know reward and incentivize your team with various redeemable items. We realize how important it is to show appreciation to your hardworking team and there is no better way to do this that allowing them to redeem their hard-earned coins for a myriad of items.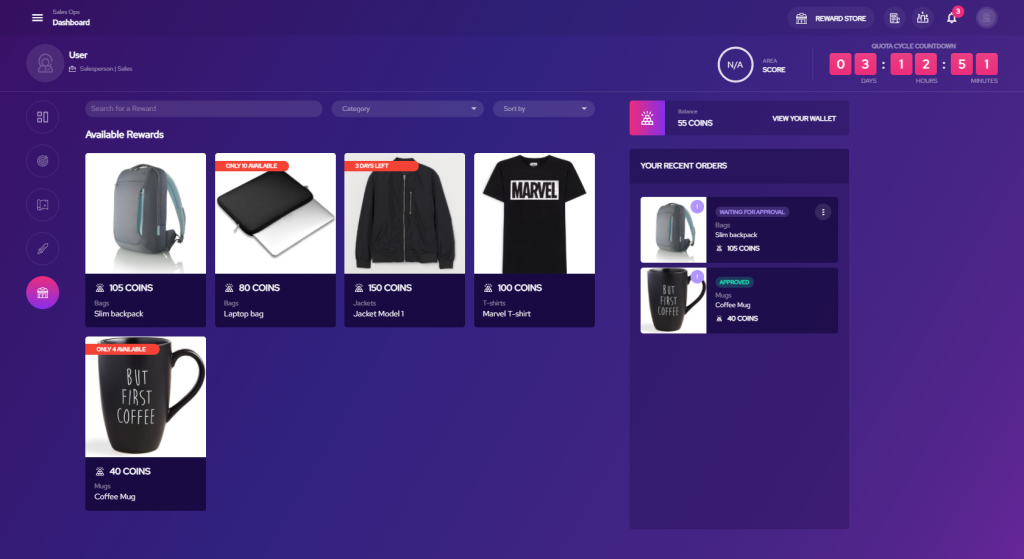 Interested in giving your team a branded t-shirt from your company? Perhaps a gift card to the local coffee shop? Maybe something a bit more extravagant like an all-paid trip to the Caribbean… Not a problem with the Reward Store! All system admins have the ability to load any item into the Reward Store for redemption via the Reward Store Settings. Allowing you complete control and customization over what is being provided.
Other functionality within the Reward Store include, Rewards Approval. Need more control over what your players can and cannot redeem? The Reward Approval tool allows admins the ability to approve and deny the requested rewards as they see fit. In addition, you gain access to the Reward Scheduler where you can schedule rewards for certain time parameters. Lastly, is the Reward Stock which helps to indicate any limited availability remaining on the published rewards.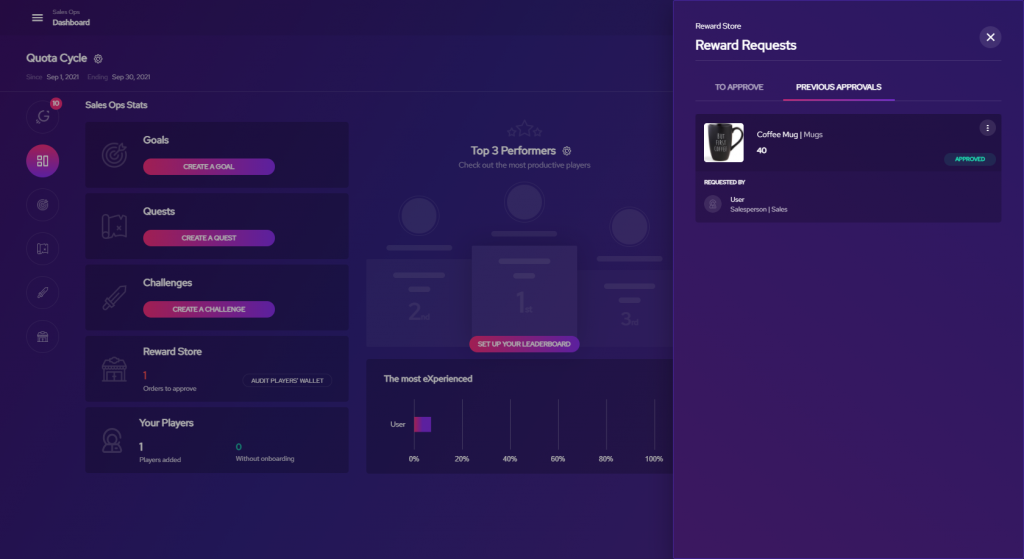 Player Wallet
You may be wonder how it is that I can track and monitor my coins for redemption. This is all done by our proprietary Player Wallet. All of your players coins, transactions, and balances are managed within this wallet. Your team can view their balances for accumulation and accuracy. Whereas, managers have the ability to audit the usage of the coins through the Player Wallet Audit tool.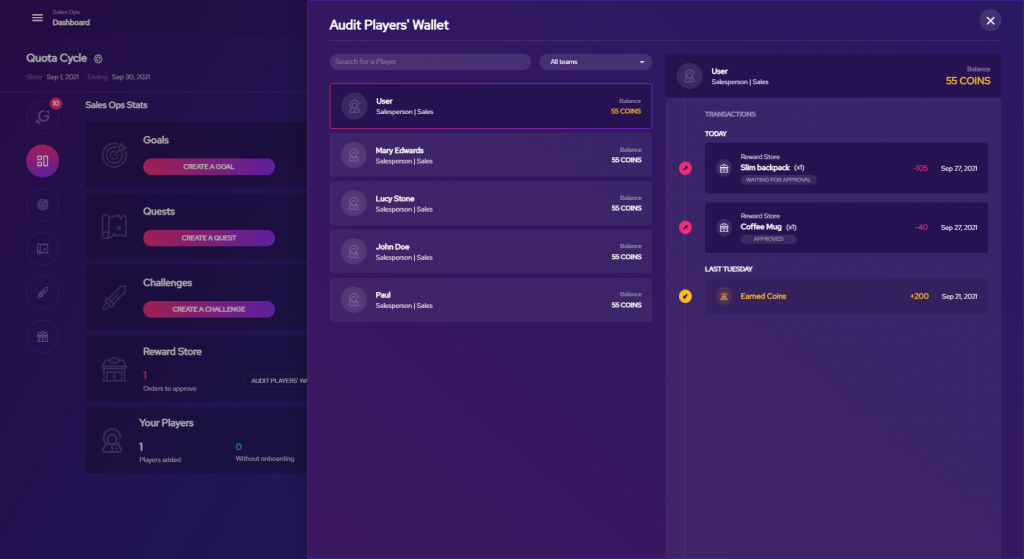 With the introduction of Gamifier's Reward Store and Player Wallet you can expect to see more adoption to technologies and processes. Plus more motivated and engaged team members looking to cash in on all those good behaviors. If you are not leveraging Gamifier's Reward Store yet, sign up today and create your Reward Store!