Are you engaged or motivated?
When we do not have a clear understanding of what each one represents, it is very easy to confuse statements about how we feel or how we realize the other's engagement and motivation, especially in the work context.
Whether you are a sales rep or sales manager, understanding the meaning, the differences, and the relationship between them, will enable you to use intervention strategies to strengthen them individually or with your team.
To begin this discovery, let's understand what engagement is and what motivation is.
Meaning
What is motivation?
A simple way to understand what motivation is about is to divide it into two words: MOTIVE + ACTION.
Therefore, it is possible to understand that it is fundamental or the motives for our actions. These motives can be internal or external, characterizing an intrinsic or extrinsic motivation.
When external, these reasons can be related to rewards or even the receipt of the loss/punishment, for example:
Dedicate yourself to work because being promoted there will be a financial increase and greater social recognition to the status of the new position in the company.
Internal reasons are related to the individual's desires and purposes, for example:
Dedicate yourself to work because you believe that the organization's objective contributions to something meaningful are related to its personal principles and values.
What is engagement?
Here there is an expression of connection between motive and action through use.
Wilmar Schaufeli, professor of work and organizational psychology at the University of Utrecht, in the Netherlands, defines engagement at work as "a positive, rewarding and work-related mental state, characterized by vigor, dedication, and absorption".
When there is a consistent and valid motive for the individual, be it internal or external, or his involvement is present as age in the circumstances and contexts related to the motive.
Otherwise, when there is no consistent or sufficient motive for the individual (or characterize a famous demotivation) or engagement will be impaired and whoever is around can hear or realize disinterest or indifference.
Differences between motivation and engagement
Professor at the Institute of Positive Psychology and Education at the Australian Catholic University, Johnmarshall Reeve, says that motivations contain unobservable and psychological elements, in contrast, or engagement is composed of public observable behaviors.
Therefore, the sales representative's self-knowledge and the sales manager's knowledge of the motivators of his team make all the difference in relationships, and in the workforce, the good results are only a consequence of a motivated and engaged team.
If you want to understand better about your personality motivators and/or how this data can help your sales team to see these other blog posts: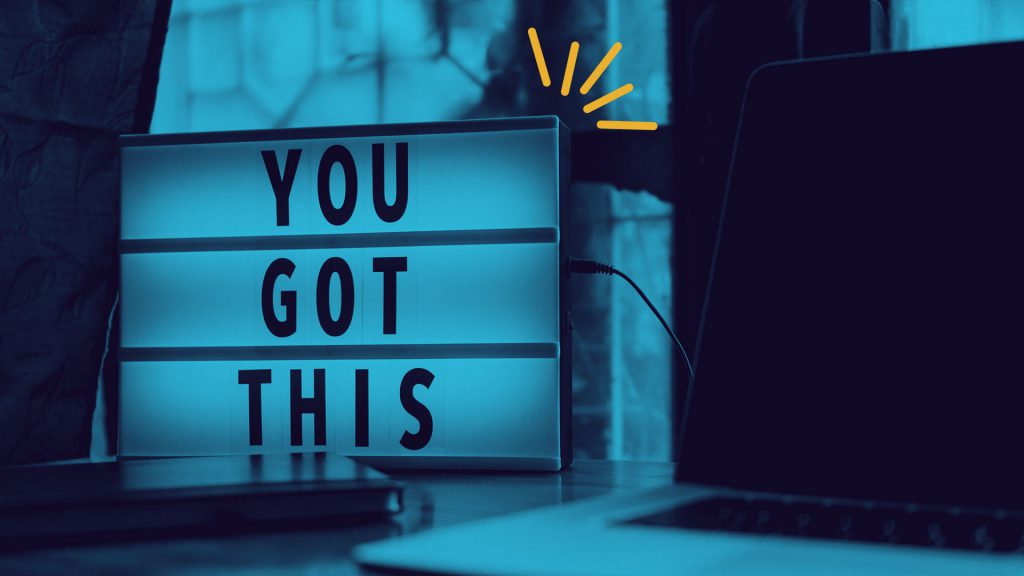 Relationship between motivation and engagement
With all that we have seen so far, I imagine that it was already possible to understand that there is a complementarity between them.
This means that motivation and engagement increase the highest levels of well-being of any individual, and address a work environment, increased revenues and profits for activities.
On the other hand, low motivation and engagement result in higher levels of turnover and unproductive work performance.
Although there is no formula to motivate and engaged an individual or even a team, in general, as people feel more enthusiastic when they see the possibility of achieving something significant, they feel connected to co-workers and/or customers and when the environment it is fair, ethical and rewarding.
Bônus for your engagement
Thinking about this whole context, we found a way to measure the sales representative's daily engagement. Soon we will have available our Engagement Score.
You will be able to recognize the best way to observe your involvement and act strategically on your well-being and results.
Remember the professor of organizational psychology and work Wilmar Schaufeli that we mentioned just above?
Based on his research on engagement at work, we identify two variables present as the observable daily performance of a sales representative with Gamifier:
Work Activities Executed + Execution of the team action = Energy
Mission Success + Collaborative Mission Success + Challenge Success = Success
See this preview:
With this indicator, we have the mission to strengthen engagement and facilitate the sales representative's journey to achieve high performance, in addition to helping the sales manager to take good care of his team, keeping them involved.
If you want to be one of the first to know, leave your email here, so when the Engagement Score is available, we will let you know.
Until then, you can use all the other features available on the platform according to each plan.
Enjoy Gamifier now!