The information age and the rise of big data have changed the way the world does business. And that also applies to manage people, especially in sales teams, where doing business is the main mission.
When we understand what People Analytics is, it is clear that supervising people (and salespeople) from data makes sales team management more assertive by reducing errors caused by guesswork. Better yet, if you can have not only information on its own, but also insight on predicting attitudes and how to deal with them.
Have you heard of Peter Drucker's famous phrase:
"If you can't measure it, you can't manage it?"
This statement will make even more sense after reading this article.
Keep reading to find out more about what People Analytics is, its benefits, and why you should definitely start using it in your sales team right away.
Anyway, What is People Analytics?
People analytics is the method that helps leaders make decisions about their workforce with a data-driven approach directed to employees.
Utilizing knowledge of people data, statistics, and technology, people analytics is used to improve how organizations work with their staff – from attracting new employees, tracking, and developing to retaining great talent.
It is such a valuable tool when it comes to:
Analyzing people management issues
Integrating data about these people
Predicting behaviors
And tracking the results of the entire team
Working on an intuition-based people management strategy increases the margin of error on business results. So, people analysis means not only more assertive decisions but also a united workforce focused on the success of the organization.
Why Should I Employ People Analytics in my Sales Team?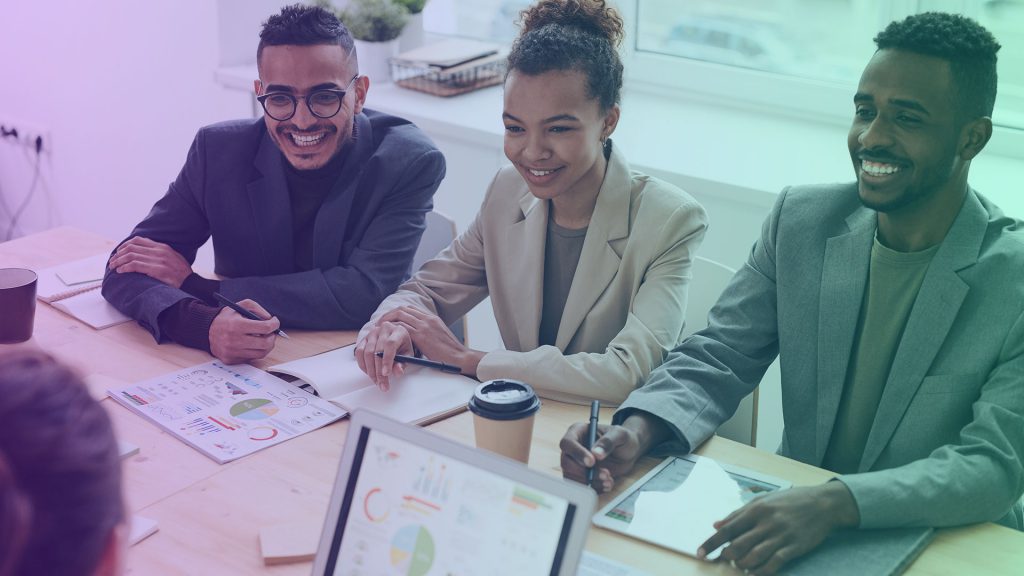 In a period where information and data abound, analytics are everywhere in order to seek predictions for better decisions. Marketing assessing the market movement and buying personas are examples of it.
If we have so much information and use it for the most diverse business contexts, why not applying it for people management? And, even better, given the market's high competitiveness, this analysis could improve the performance of the sellers.
This means using people analytics to answer critical questions like:
Am I hiring salespeople who have the right skills and characteristics to best approach my client?
Is my sales team strategically distributed with the right salesperson for the right sales phase (SDRs, BDRs, Account Executives, or Customers Success)?
Benefits of People Analytics in Sales Teams
So, you might be wondering… What are the significant advantages of applying people analytics into my sales team? Is it worth the effort?
Workforce analysis reveals important details about the entire sales process, salesperson characteristics, and strategic actions to strengthen aspects such as:
Truly understand the people in your team, their strengths, weaknesses, and behaviors they are likely to have due to their vendor styles.
Make assertive decisions based on reliable data.
Identify high-performance drivers of sellers associated with the product or service offered and the target audience.
Recruit and select salespeople who have ideal sales forces to add to the team.
Ramp up process with proper training and development of the skills required for each role to be performed with excellence.
Using people's data is not meant to make employees robots. In contrast, it is the chance many managers have to humanize and customize the way they hire, train, and retain talent on their teams.
This will make salespeople more satisfied with their work, more productive, and consequently provide better results.
Today, you can find tools to easily use People Analytics inside your sales force. HumanTrends, for example, is a personality assessment directed to the sales environment. It identifies the style of salespeople, sharing important characteristics, to help to manage people and boost results.
Make People Analytics a Habit in Your Sales Management
For companies that do not yet perform this type of analysis, the problem (mostly) is not the lack of data, but how to prioritize the information that really matters and how to access this immensity in real-time, thus enabling greater business results.
Using Workforce Analytics, you can experience the best results in your team. Combining business data with people data, and still being backed by scientific evidence, will make you a new and better manager.
Want to take a glance at how People Analytics would work in your company? Take this free sales-focused personality assessment and get a short report about your sales style!